In the quest for a harmonious blend of functionality and aesthetics in your workspace, the Aothia Wood Monitor Stand emerges as a standout solution. Boasting three exquisite colors - oak, Black Walnut, and Black Walnut - this monitor stand goes beyond the ordinary by not only raising your monitor to an optimal level but also addressing the ergonomic needs of your body. Explore the features that make Aothia the go-to choice for those seeking a sophisticated and comfortable work environment.
Ergonomic Bliss
Bid farewell to the discomfort associated with extended screen time. Aothia's monitor stand is meticulously designed to elevate your monitor, promoting a natural and comfortable sitting posture. By mitigating eye strain, neck stiffness, and back pain, this stand redefines how you engage with your work, fostering a healthier and more enjoyable experience.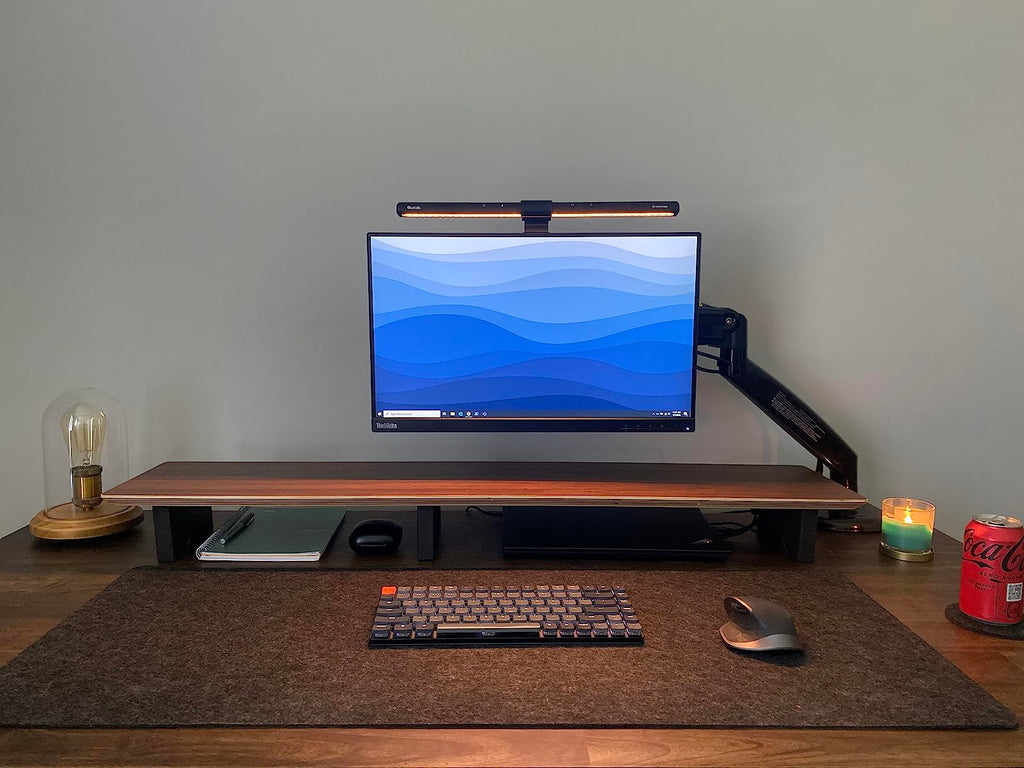 Elegance Redefined
Available in oak, Black Walnut, and Black Walnut, Aothia's monitor stand is a visual masterpiece. Its sleek design adds a touch of modern elegance to your desk, transforming your workspace into a sophisticated haven. Revel in the envy of your colleagues as you showcase this elegant and practical accessory that seamlessly integrates into any office decor.
Sustainable Craftsmanship
Aothia is committed to sustainable practices. The desk top shelf is crafted from composite wood derived from eucalyptus and poplar, with a printed black walnut color topper layer. The sustainable cork block legs not only enhance the stand's stability but also ensure minimal environmental impact. Elevate your workspace with a clear conscience, knowing that Aothia prioritizes both style and sustainability.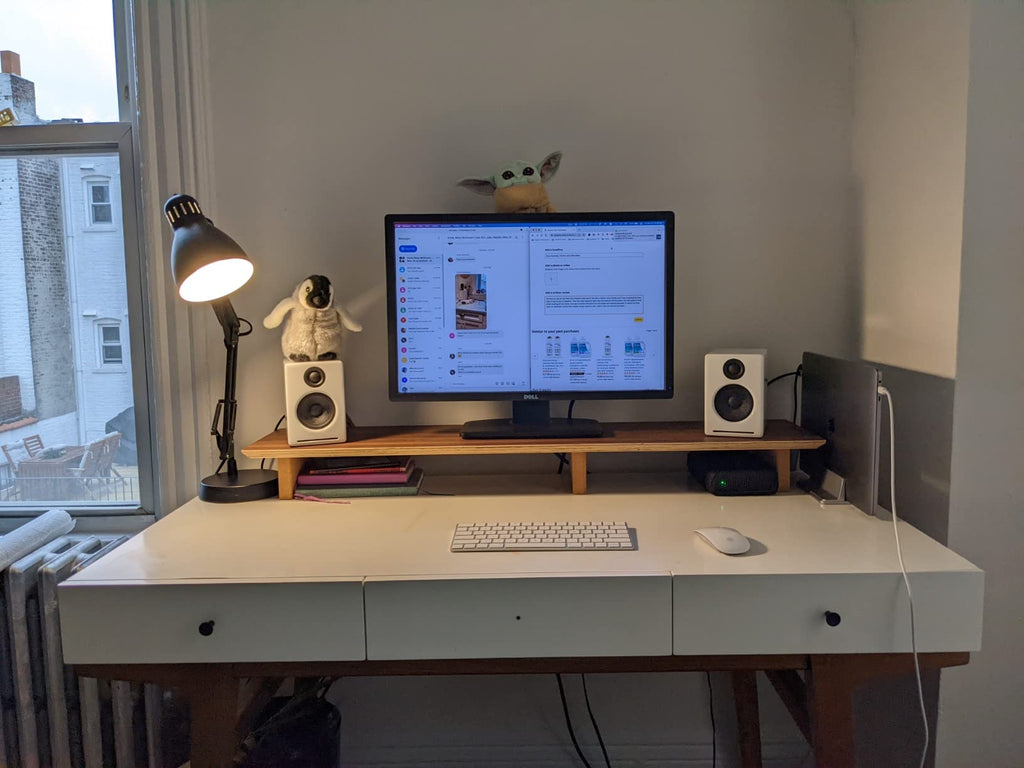 Organized Efficiency
Measuring 44 x 9.4 x 4 inches, Aothia's monitor stand offers more than just elevation. It creates valuable space beneath for organizing office essentials. Say goodbye to clutter and hello to a meticulously organized workspace, allowing you to focus on your tasks without unnecessary distractions.
Beyond Monitors
Aothia's versatility extends beyond the realm of monitors. This stand seamlessly integrates with your TV setup, providing a stylish platform for your cable box, Xbox One, PS5, or other media players. Embrace the flexibility that Aothia brings to your workspace and entertainment zone.
Quality Assurance and Customer Satisfaction
Aothia stands behind the quality of its product. Should you encounter any issues related to quality or transport damage, rest assured that you have the option for a replacement or refund. With Aothia, customer satisfaction is paramount, offering you a risk-free purchase and peace of mind.
In summary, the Aothia Wood Monitor Stand transcends the conventional, providing a perfect synergy of style, comfort, and sustainability. Elevate your monitor, streamline your workspace, and make a statement with Aothia – where form meets function seamlessly. Choose Aothia and redefine the aesthetics and functionality of your workspace today!